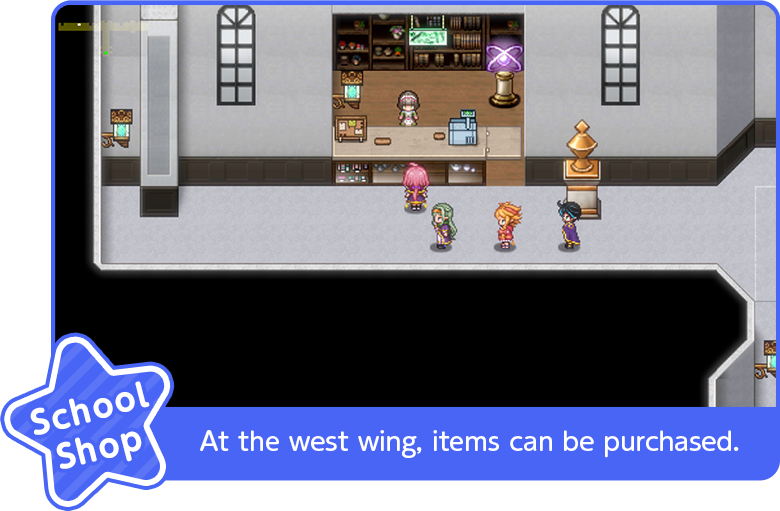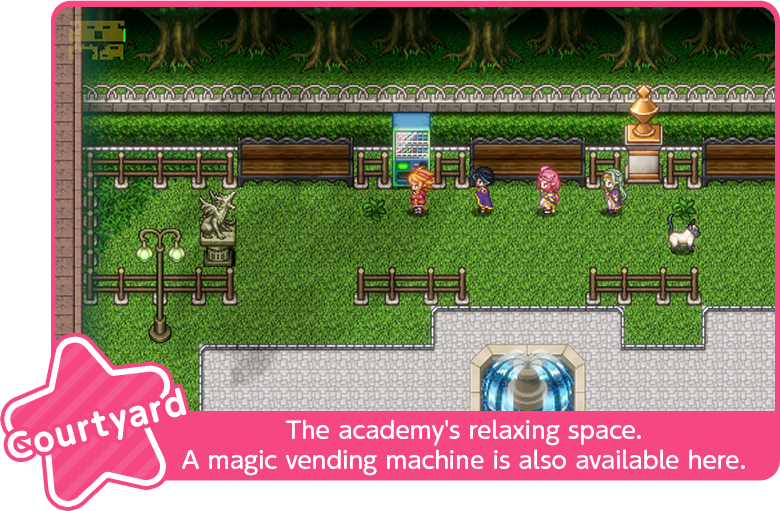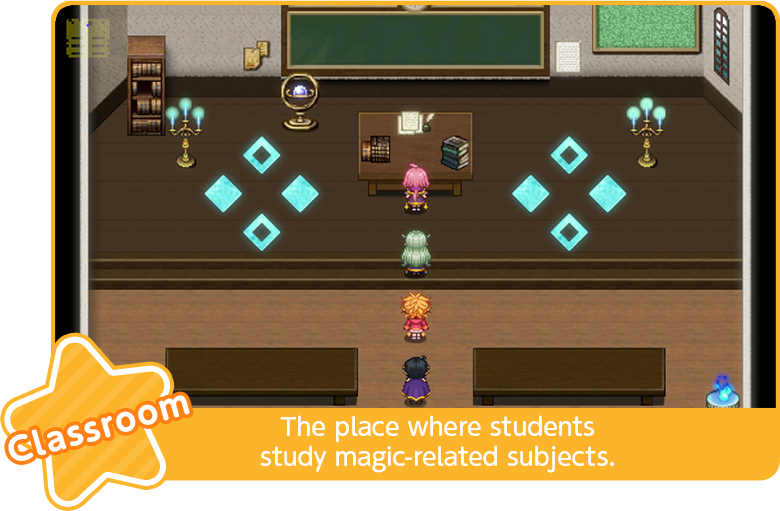 Weapon: Estoc

A kind and gentle magic teacher.
The homeroom teacher for the rank one class that Spica belongs to.

Weapon: Staff

Cheerful and energetic.
She tends to rush forward too eagerly, though!

Weapon: Chainsaw

The daughter of a well-known company's president.
She may behave elegantly, but she secretly admires being a bit of a 'bad girl'.

Weapon: Cannon

She loves eating above all else, and all her motivation leads to 'food'.

Weapon: ???

A cold and cool-headed girl.
She seems to be observing Spica and the others, but...?



The top of the Academy that oversees everything.
She continues to run the Academy following the past policies.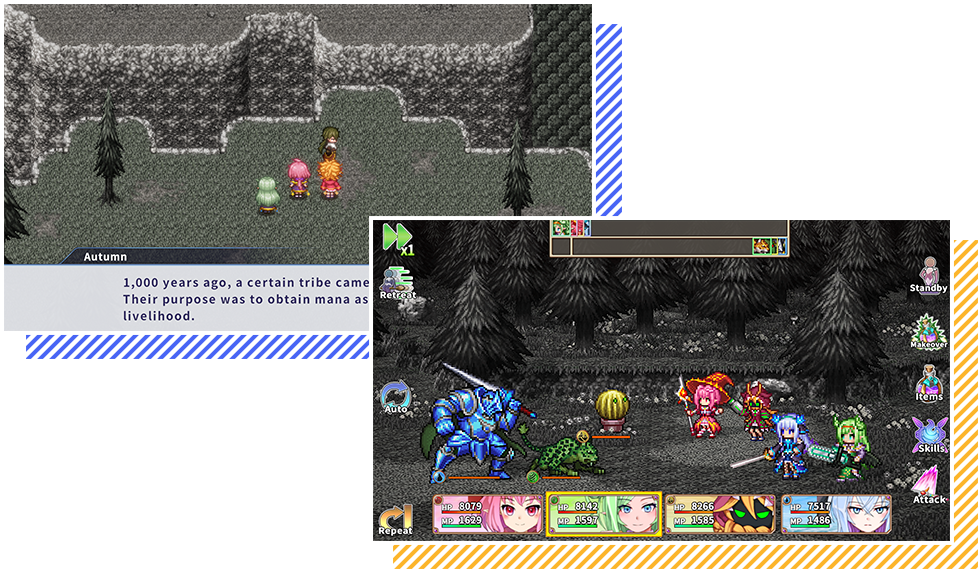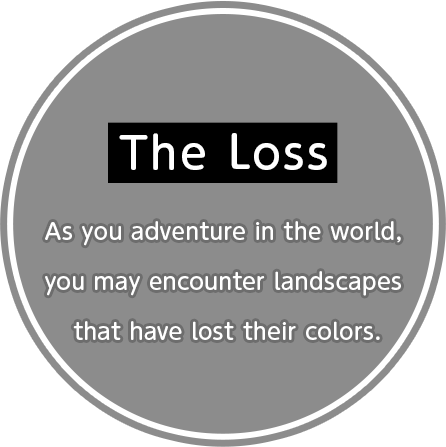 Through your adventures, you'll encounter many people and truths.
They might be slightly different from what you learned in class...?


Growth System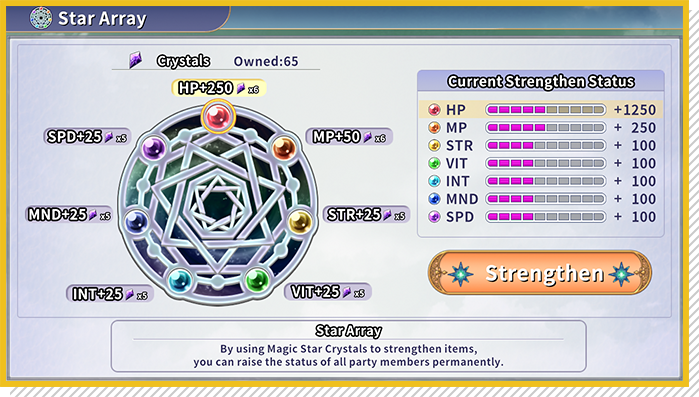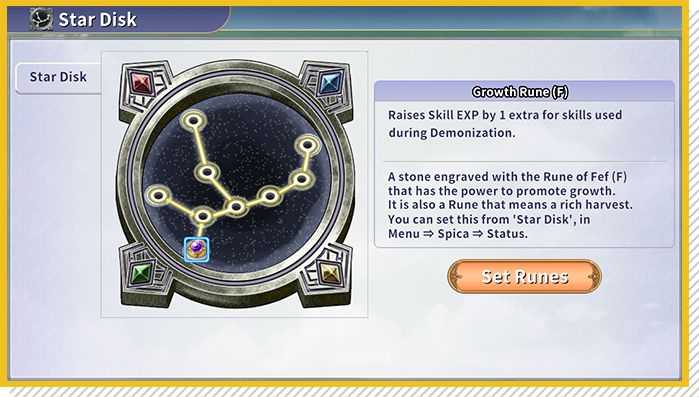 Various elements to foster the magical girls! In addition to normal level-ups, there are mechanisms for enhancing the entire party with the Star Array, strengthening weapons through equipment strengthen, and more.
Town Shops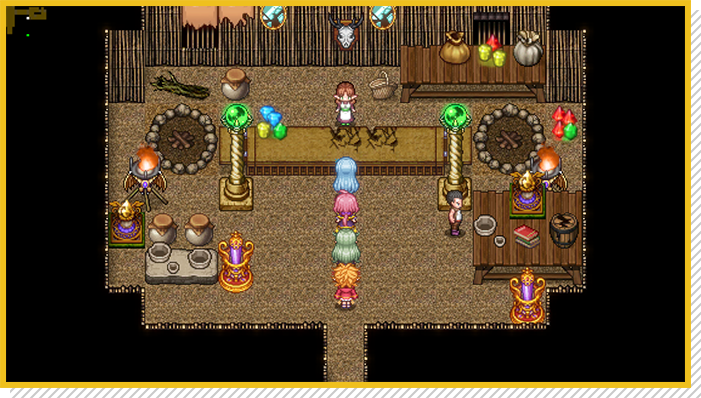 Various shops, from magic goods stores to greengrocers and fishmongers, are scattered throughout the world. You can also purchase items, so make sure to visit when you're in town.
Thawing Chamber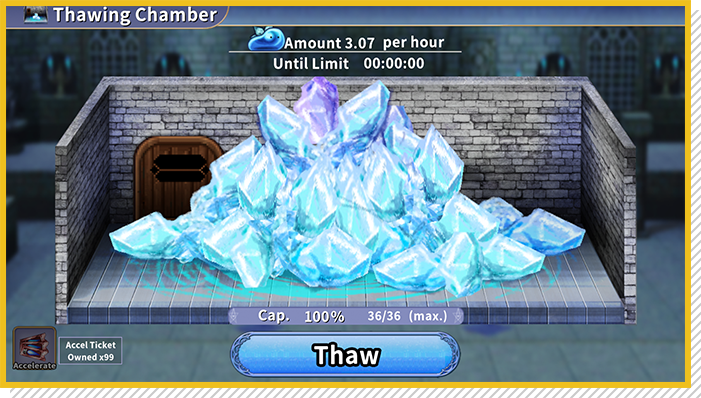 Thaw the mysterious ice that yields items over time and obtain plenty of items.