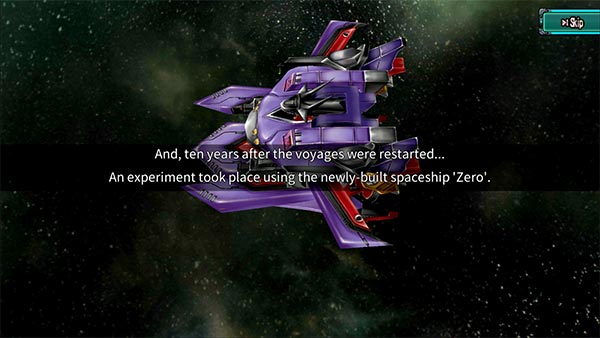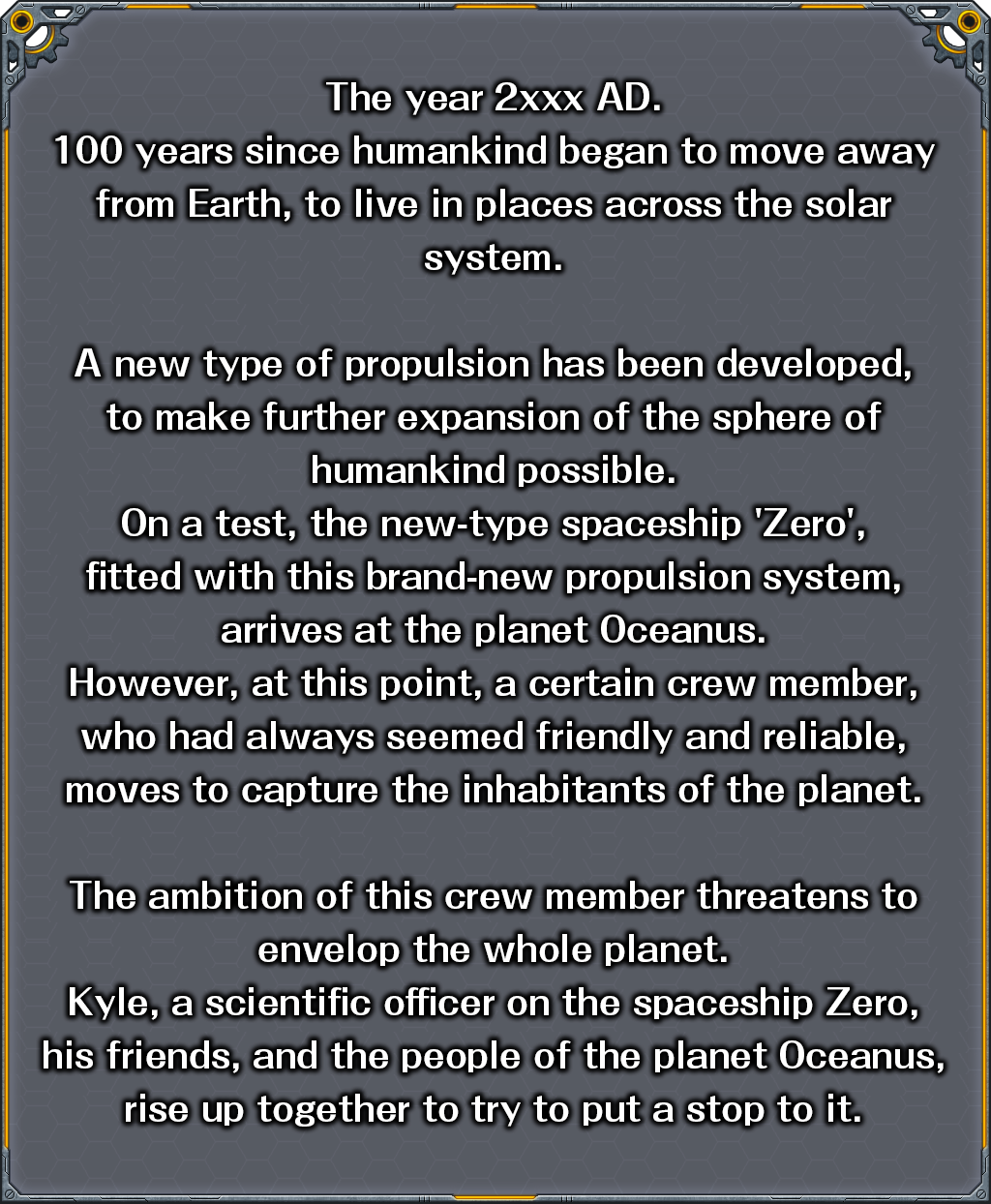 The year 2xxx AD.
100 years since humankind began to move away from Earth, to live in places across the solar system.
A new type of propulsion has been developed, to make further expansion of the sphere of humankind possible.

On a test, the new-type spaceship 'Zero', fitted with this brand-new propulsion system, arrives at the planet Oceanus.
However, at this point, a certain crew member, who had always seemed friendly and reliable, moves to capture the inhabitants of the planet.

The ambition of this crew member threatens to envelop the whole planet.
Kyle, a scientific officer on the spaceship Zero, his friends, and the people of the planet Oceanus, rise up together to try to put a stop to it.