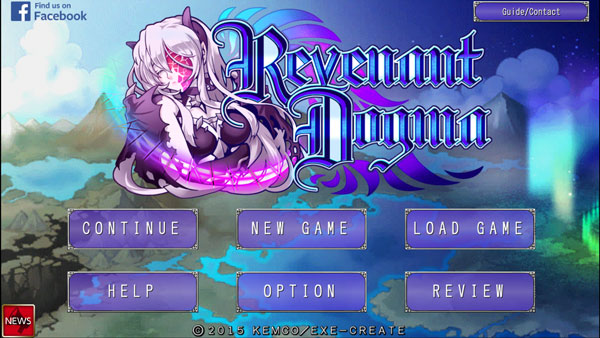 As part of his duty in the Revenant Corps, Caine explores the Poncham Ruins with Julie to look for a feral relic, said to contain the legacy of deities.
There, he meets a masked girl named Lilith, and they are entangled in a grand scheme that will disrupt the worlds of humans and therians...

The free version is free to play up to the end, and the premium version offers an ad-free experience along with 1,000 RDP.

Ethereal Est is a mystical world closed off from the outside world.
The labyrinth within is said to change every time you enter it.
The weapons you can find in this dungeon are said to have special effects but are unusable until appraised. Beware of the powerful boss monsters that also lurk within.
You can only bring a limited amount of weapons back from this dungeon. You must make the hard decision of how far to explore each labyrinth and what to take back.

Revenant Dogma Points (RDP) is the in-game currency required to purchase rare items and equipment.
Use it to aid your adventures by boosting leveling effects and optimizing builds.
RDP can be purchased or earned every three battles won.
(Battles won via a shortcut do not count.)
*The game can be played to the end without purchasing RDP.