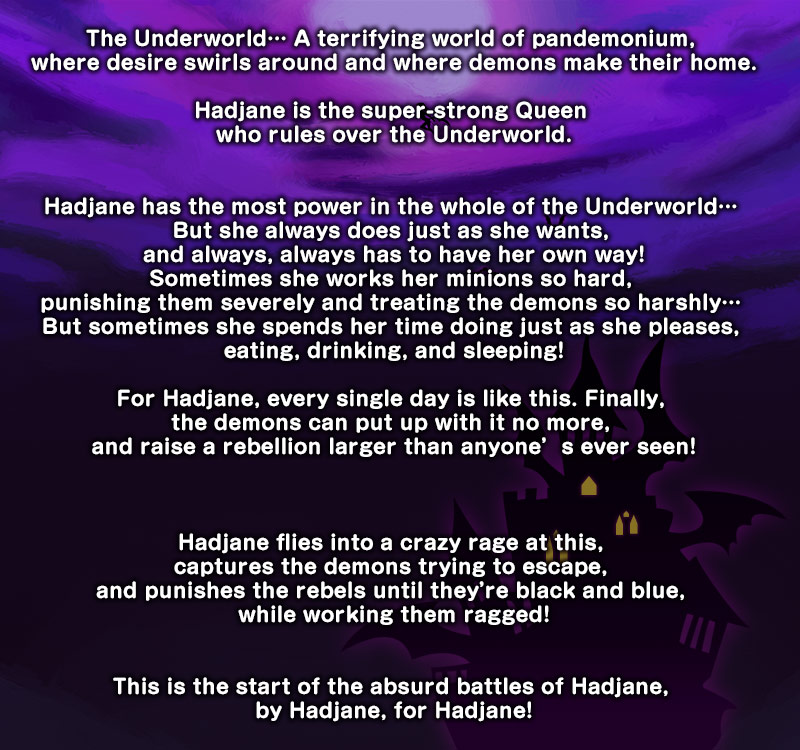 The Underworld… A terrifying world of pandemonium, where desire swirls around and where demons make their home.

Hadjane is the super-strong Queen who rules over the Underworld.

Hadjane has the most power in the whole of the Underworld… But she always does just as she wants, and always, always has to have her own way! Sometimes she works her minions so hard, punishing them severely and treating the demons so harshly… But sometimes she spends her time doing just as she pleases, eating, drinking, and sleeping!

For Hadjane, every single day is like this. Finally, the demons can put up with it no more, and raise a rebellion larger than anyone's ever seen!

Hadjane flies into a crazy rage at this, captures the demons trying to escape, and punishes the rebels until they're black and blue, while working them ragged!


This is the start of the absurd battles of Hadjane, by Hadjane, for Hadjane!